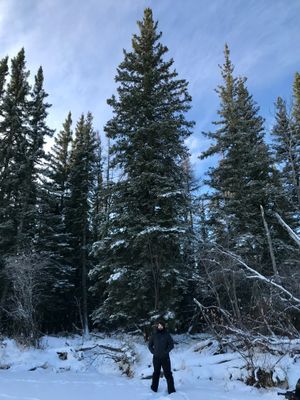 Curtwood Bearsman grazes the prairies of Canada with a musical style that merges his love for metal with chill acoustic vibes. Curtwood commenced his solo acoustic career in 2015 with the release of a self-titled EP in which the single "La Guitarra" garnered him a spot in the Top 25 for Saskatchewan in CBC's Searchlight Competition. In 2016, after discontinuing a graduate program in theology, Curtwood released a debut full-length album entitled "Divinity Dropout". The album contained the single "Middle Earth" which remarks upon Curtwood's love for adventure.
For the next few years, Curtwood continued songwriting, recording, and performing music among beach-side hotels and volcanic craters overseas in Australia and New Zealand. After returning to the Canadian prairies after a wild hiatus, Curtwood is ready to share his vast collection of new songs and music videos:
New Releases
(2021)
(2022)
(2023)
Available on ALL music platforms! Curtwood hopes his emotionally honest music will help soothe your soul.
Recent Interviews:
KINDERSLEY SOCIAL (February 10th, 2021)
YOUR WEST CENTRAL VOICE (February 24th, 2021)
NORTH SASK MUSIC ZINE (August 3rd, 2021)
WEST CENTRAL ONLINE + LIVE RADIO PERFORMANCE (January 16th, 2023)
YOUR WEST CENTRAL VOICE (June 9th, 2023)
WEST CENTRAL ONLINE (June 14th, 2023)
100% Canadian Musician
@CurtwoodBearsman
Professional Resume: LinkedIn